Our caring veterinarians are experienced, skilled, and here to help.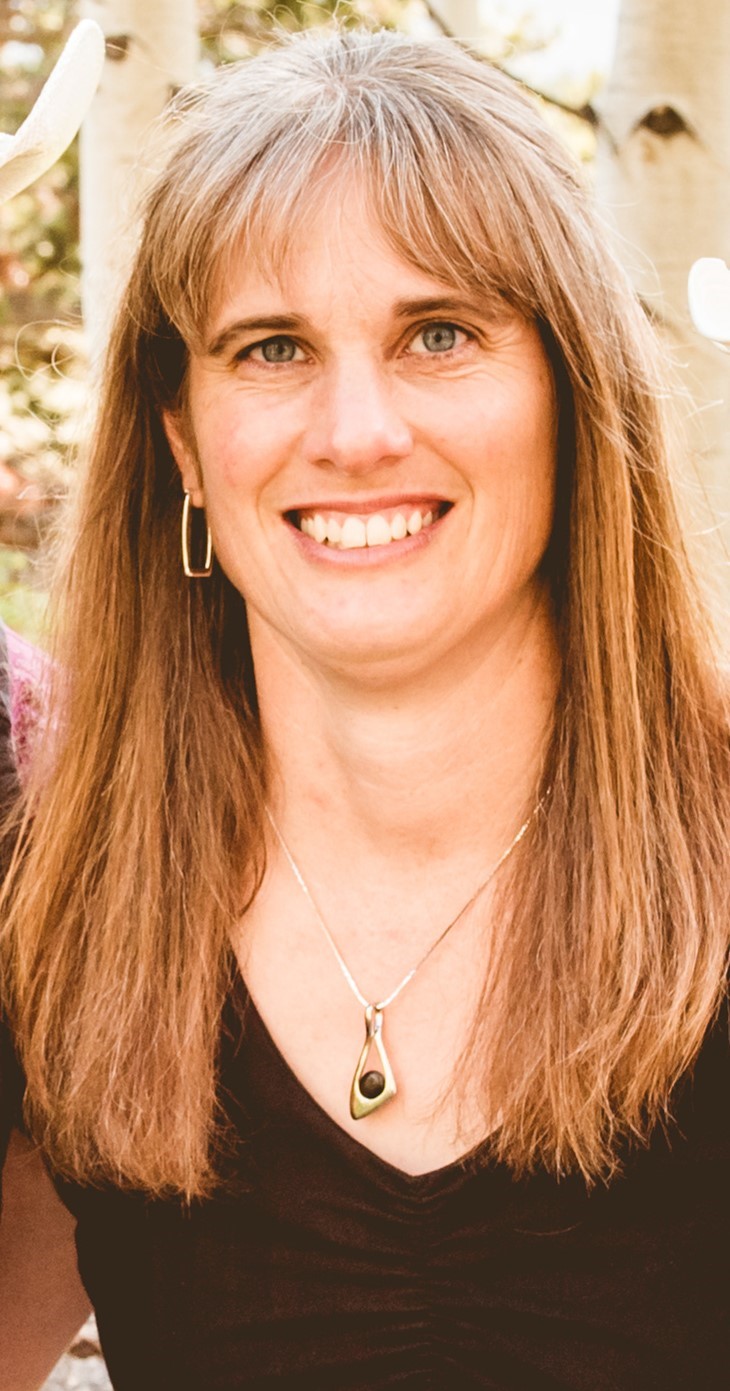 Dr. Teresa Bessler
Dr. Bessler grew up in North Dakota and attended Northwest College and the University of Wyoming. While in college, she worked at a vet clinic and at the Wyoming State veterinary lab. She graduated from the Kansas State University School of Veterinary Medicine in 2001 and joined Buffalo Vet Clinic in 2006. Her veterinary interests include general practice, small animal medicine and dentistry. She believes the most satisfying about being a vet is the variety of work, learning new things, and figuring out a difficult case. She is a member of Wyoming Veterinary Medical Association.

Her husband, Gary, is a taxidermist, and they have two children, Colby and Cassidy. Dr. Bessler has dogs, cats, horses, and sheep, and her hobbies include raising lambs with her family, attending her kids' activities, and cross stitch. She is also a 4H leader.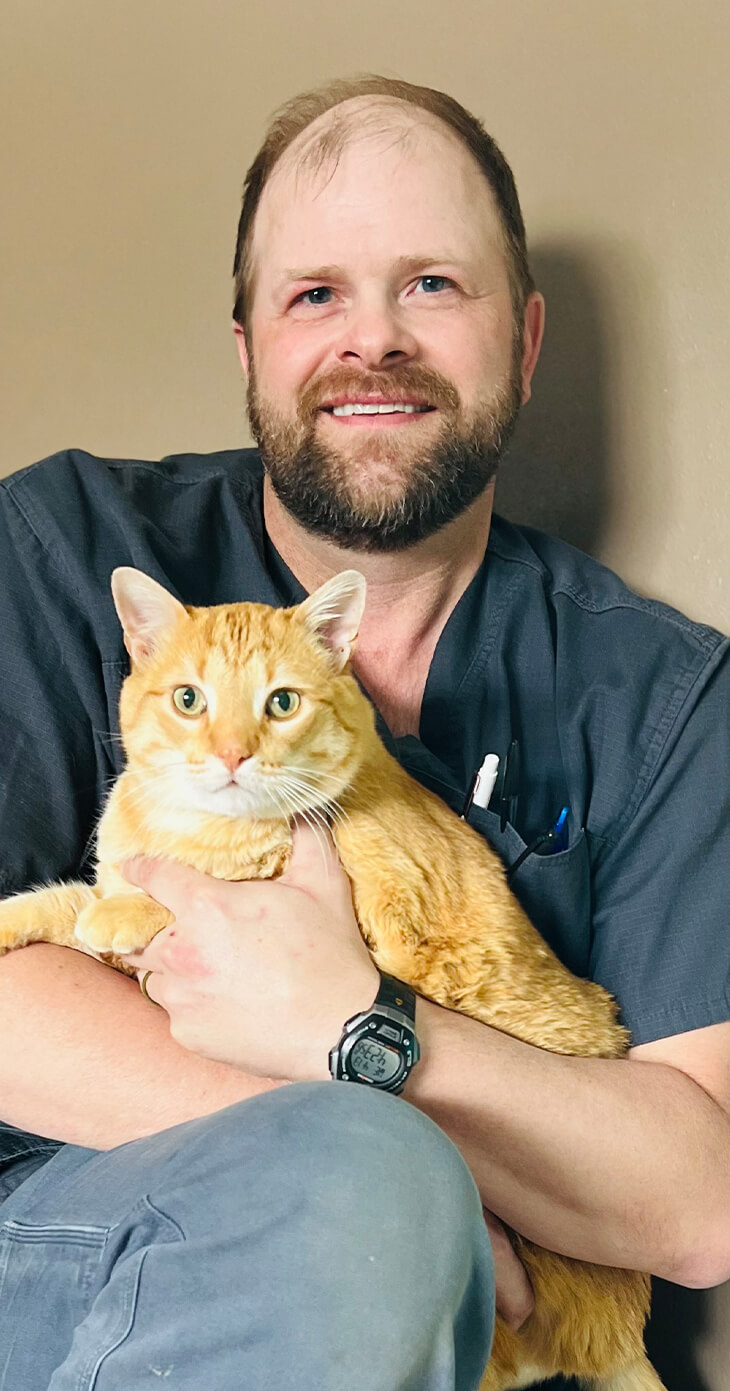 Dr. Garry Gotfredson
Veterinarian and Owner
Dr. Gotfredson grew up around livestock in Worland, WY, where helping the local veterinarian was a joy. He got his first taste of the veterinary field working on the necropsy floor of the Wyoming State Veterinary Lab, and in 2004, he earned a degree in Animal Science and Pre-veterinary Medicine from the University of Wyoming. In 2008, he graduated with high honors from Ross University School of Veterinary Medicine followed by a clinical year at Iowa State University. While in vet school, Dr. Gotfredson was in lab groups with his brother, and both were awarded small and large animal surgical proficiency awards.
He and his wife Nicole, a certified veterinary technician, purchased Buffalo Veterinary Clinic from Dr. Kurt Walters in 2022. Dr. Gotfredson truly enjoys working in a mixed-animal rural practice because of the variety of patients, cases and conditions seen and treated every day. His special interests are small animal surgery (especially orthopedics) ultrasound, equine surgery and medicine, bovine medicine and surgery and herd health.

Dr. Gotfredson and his wife have four children, Levi, Lexi, Gray and Elise. They are joined by two French bull dogs, Charlie and Darla, a golden retriever named Hazel and two cats, Newt and Hero. Dr. Gotfredson enjoys spending his free time with his family in the mountains, going on side-by-side trips, camping, hunting, fishing and exploring.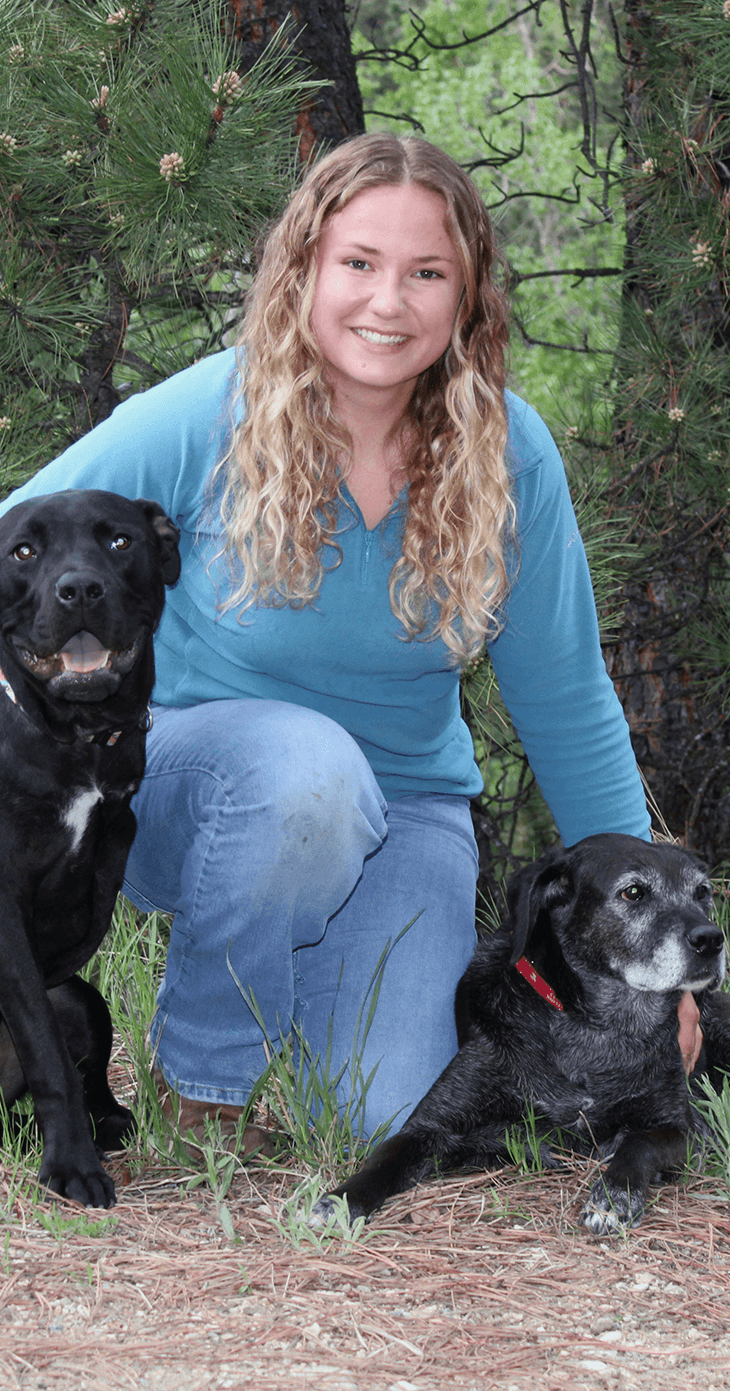 Dr. Josie Ackmann
Veterinarian
Dr. Josie Ackmann was born and raised in Mukwonago, WI, where her family kept a horse and several pet goats. She has enjoyed trail riding horses all her life. She earned a Bachelor of Science degree in Biology from the University of Wisconsin-Parkside and a Doctor of Veterinary Medicine degree from the University of Missouri College of Veterinary Medicine. Dr. Ackmann lives with her boyfriend, Houston, as well as two dogs, Peggy and Nova, and two cats, Izzy and Catnis. She likes to spend her free time outdoors with Houston and her dogs, making the most of beautiful Wyoming by fishing, hiking, camping, swimming, snowboarding, and snowmobiling.